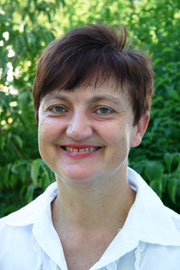 Welcome to the "Ask a Kampo Doctor!" series! 
In this series, a number of great Kampo doctors and Kampo specialists, who are members of ISJKM from various countries, are interviewed about their first hand experiences of Kampo medicine in their clinical practices.  Visitors of ISJKM can learn more about Kampo medicine and the interesting stories from our Kampo doctors!
"Ask a Kampo doctor!" project is run by Kampo UK.
Our first guest is a Kampo doctor in private practice in Munich, Germany, Dr. Heidrun Reißenweber-Hewel! As a specialist of Internal Medicine she studied Kampo Medicine in Japan for several years. Her aim is to spread the knowledge of Kampo Medicine within the German and European medical community. Since 2011 she is President of the International Society for Japanese Kampo Medicine (ISJKM).
**************************************************************************************************************************
Kampo UK: Thank you for participating in this project.
Kampo UK:  What was the inspiration for you to start using Kampo in your practice?

Dr. Reißenweber-Hewel:  Ever since I started Medical School I was also interested in Herbal Medicine and especially in East Asian Herbal Medicine. As I was fond of Japanese culture and language, I decided to learn this method in Japan and for preparation I began to study not only medicine but also in parallel Japanese Studies as a master course. Already as a medical student and later on as a young doctor, I stayed more than 4 years in Japan and studied Kampo Medicine mainly in Tokyo at Kitasato Institute with Dr. Yasuo Otsuka and Dr. Toshihiko Hanawa. After I had returned back to Germany I started to implement Kampo medicine in my practice of internal medicine.

Kampo UK:  What are the most common conditions/illness for which you use Kampo to treat in your practice?

Dr. Reißenweber-Hewel: Since I am a specialist of Internal Medicine and Gastroenterology I see many patients with abdominal complaints, such as functional dyspepsia, irritable bowel syndrome, ulcerative colitis, Crohn`s disease, chronic pancreatitis, chronic diverticulitis, food intolerance and so on. It is very important for me that my patients are carefully examined in terms of modern diagnostics and have access to standard medical care as appropriate. Kampo may be a complementary tool or can cure the disorder alone. In addition, I see many patients with allergies, autoimmune diseases, menopausal syndrome, dysmenorrhea, migraine, disposition to infections and many others.

Kampo UK:  What was the most memorable case throughout your entire practice of Kampo?

Dr. Reißenweber-Hewel:  Although I have many memorable experiences, I would like to mention one impressive case I experienced recently. A 50 years old male patient, IT manager in a big company, came to see me because for 5 years, he was suffering from heavy chronic diarrhea, food intolerance, weight loss, episodes of dizziness, fainting, sweating and paroxysmal atrial fibrillation. He could not tolerate any drugs he was prescribed and often could not go to work. When he underwent a first colonoscopy several years ago, he collapsed, the examination did not bring any results. So he refused to undergo further examinations. I administered Ninjinto, which helped him to restore his weak constitution, and later on Rikkunshito. Now he agreed to undergo further examinations. We found an increased mast cell infiltration in the colon mucosa but no KIT mutation. The diagnosis might be a mast cell activation disease, he also appeared positive for histamine intolerance syndrome. With the help of Kampo he is now nearly free of symptoms, he can eat and work again and his arrhythmia episodes also nearly vanished.
This interaction and integration of a modern medical and the Kampo approach is something which is most fascinating for me and which enriches my clinical practice tools so much.

Kampo UK:  Could you share one memorable experience with Kampo that it did not work as well as you would have liked?

Dr. Reißenweber: Sometimes patients are too impatient and cannot wait until the prescription shows efficacy. And there are situations where Kampo can only help to improve the constitution of the patient but not his main disease, like in cases of severe COPD or parkinson's disease. Sometimes the expectations of the patients are too high.

Kampo UK: What is the most important lifestyle advice you give patients to maintain good health?

Dr. Reißenweber-Hewel:  Try to keep a balance between tension and relaxation in your everyday life which is not easy in our modern societies. And take care to do enough exercise because this helps to improve microcirculation which means to avoid oketsu problems in Kampo terms!
Kampo UK:  Thank you for the valuable stories!
 
About Dr. Heidrun Reißenweber-Hewel
 MD, Ph.D. M.A.
Board certified Physician in Internal Medicine and Gastroenterology; Master of Japanese Studies

1994-1997    Postdoctoral Research Fellow (Humboldt-Foundation/JSPS at the Oriental Medicine Research
                     Center of the Kitasato University, Tokyo

1997-2010    Senior Physician and Lecturer, University of Munich, Dep. of Gastroenterology
                     Head of the Research Unit for Japanese Phytotherapy (Kampo)
Since 2011    Private Clinic for Internal Medicine and Japanese Medicine, Graefelfing/Munich 

                     Associate Lecturer at the Competence Centre for Complementary Medicine and

                     Naturopathy, Technical University of Munich 

                     Lecturer for Kampo Medicine at the German Medical Doctors` Association for Acupuncture
                     (DAEGfA), Kampo Training for MDs

                     President of the International Society for Japanese Kampo Medicine (ISJKM)

Contact Details
reissen@japanische-medizin-muenchen.de